RF and Ultrasound
Simply, ultrasonic cavitation is a weight-loss treatment that uses low-frequency sound waves to burst fat cells, which results in lost inches on the treated areas and (ultimately) a slimmer figure. It's been growing in popularity over the last few years being a simple non-invasive procedure. This tighten the skin and reduced cellulite, reduce circumference in the treated area and an overall contoured appearance.
RF or Radio Frequency delivers energy to the areas of fat by driving controlled heat deep within the fat cells and subsequently destroys them. Radiofrequency is a very versatile procedure that can be used on any area of the body – from large areas like the abdomen to very small areas such as the chin – with the same degree of success.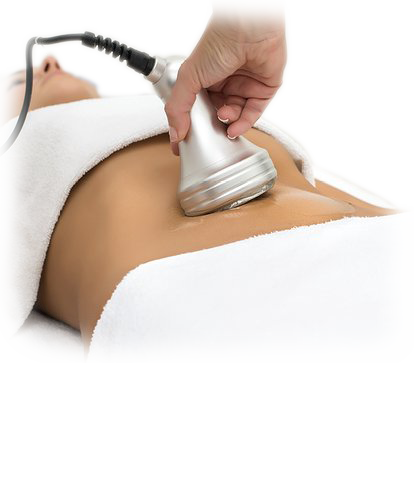 Frequently Asked Questions
It starts with a consultation by our dermatologists. They sit down with each client individually to discuss customized treatment plan for them and how to best achieve their desired results.
You will feel some heat from the applicator, however not uncomfortable. A tingling sensation may occur.
These are being in practice for many years and no side effects. However some clients may experience little redness after few hours which is normal.
Get Appointment
Time Shedule
Working Hours
Mon - Sun : 9:00am - 06:00pm
Closed on Poya and Mercantile holidays